UPDATED 1/7/21
The ocean's vastness can be a pretty intimidating thing to behold. Few things quite solidify our own smallness like seeing how seemingly infinite the sea is. For this reason, among many others, we have a healthy, respectful fear of its power.
For the oil rig workers working well off the shore of southern Thailand, they know this all too well. That's why one day, they saw something floating toward the deck of their oil rig and, to say the least, were taken by surprise.
Metal corrosion costs the U.S. some $300 billion annually, so you can imagine the importance of keeping tabs on it whilst on an oil rig in the middle of the ocean. While peeking below, they saw something much more peculiar than the wear-and-tear that goes hand-in-hand with the elements. They saw a dog.
A dog was swimming toward the platform on their oil rig which is situated 135 miles off Thailand's southern coast. Upon seeing this waterlogged dog extremely out of place, the crew jumped into action to save it.
Vitisak Payalaw, one of the workers on the rig, took a video of finding the dog, which now has over 1.7 million views. He and three others ended up securing the dog with a rope and pulling him to safety in a race against time as the waves steadily began to get more unruly. Once the dog was secured and pulled to safety, they crew dried and warmed him, then set him up a little spot to rest while munching on a few chunks of meat.
Most vacationers (74% ) love a coastal beach vacation, perhaps with some recreational boating or surf sports, but it baffled the crew as to how this dog got 135 miles off the coast. It surely couldn't have swum from the beach and most certainly wasn't out for its leisure. They eventually reasoned that the unfortunate dog must've fallen off of a fishing boat well off the coast. Where the dog's fortunes turned was in happening upon the life-saving oil rig in the middle of otherwise open water.
To reflect this, the crew named the dog Boonrod, which means something along the lines of survivor.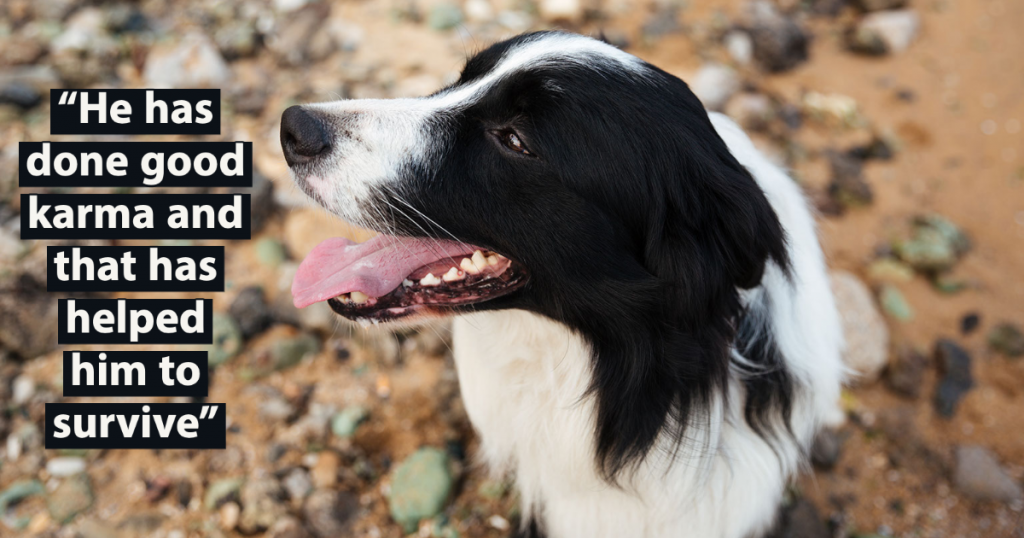 "He has done good karma and that has helped him to survive," Payalaw said.
After a couple of days, Boonrod's lively spirit began to return and he swiftly became highly regarded among the crew of the rig. The dog was transferred back to land to be seen by a veterinarian, who has since declared Boonrod in good health.
Payalaw still has the rest of the month to finish working on the rig, but at the end of April when he's back on land, he intends to adopt Boonrod and give him a forever home.
Imagine the surprise of oil rig workers when they found a dog swimming over a hundred miles off the coast of Thailand. The pooch must have fallen off a fishing boat, the crew, who rushed in to save the dog, believes. While this is a one-in-a-billion shot, the truth is that dogs need care whether at sea or on land. If you're wondering what is wrong with your dog, it's best to take him to a veterinarian clinic for a thorough examination. Here, you will get veterinary advice for dogs. This is especially helpful if you're wondering how to take care of my dog. Your dog may have aging dog issues or there could be another problem, especially if your dog is still young. Most ailments can be treated in-house at the veterinarian clinic, while others may need a referral to a specialist. It's also important to get your dog seen right away if they are exhibiting any symptoms indicating something may be wrong. Some symptoms to look out for include irregular eating habits, difficulty urinating, diarrhea, vomiting, or weight loss, for example.
Like this:
dog found on oil rig, dog found swimming 136 miles from shore, dog sea, spc oil rig, dog found 135 miles from shore, dog saved at sea, dog survives at sea, dog found in the ocean, dog found in ocean, rig dog.